Network of Specialists
Through Northwestern Mutual, I have access to a Network of Specialists. We help each other, share ideas and common values, and leverage each other's talents to help you achieve your personal dream of financial security.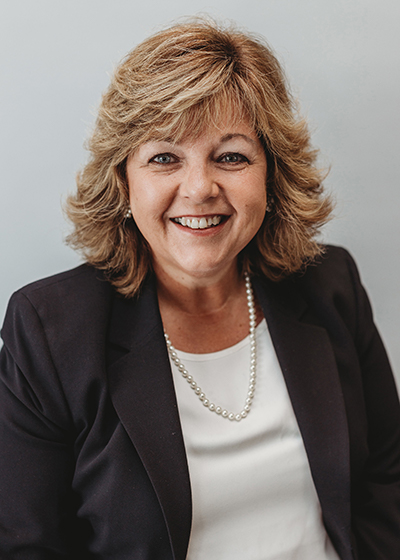 I developed a desire for integrated planning at the same moment I could confidently say, "I am in charge of my financial house." In the pursuit to achieve and share monetary empowerment, I furthered my education at the University of Kentucky, graduating with a Bachelor's Degree in Business Administration and Economics in 1987. My academic endeavor continued at the University of Minnesota, where I later graduated with a minor in finance.
In 1985, I was hired by Fifth Third Bank in Cincinnati, OH as an intern and in 1987 received the position of Trust Associate. In my time with Fifth Third Bank, I learned all that I could about stocks and bonds- I was hooked! From there, I went on to start my first investment practice in 1988, as a Financial Consultant at Merrill Lynch, later shifting my practice to Dain Bosworth in 1992.
In 1993, I married my husband Jon, and we moved from Minnesota to Massachusetts. With our move to Massachusetts, I left my practice at Dain Bosworth to my partner and began to raise a family- Henry, 23 and Hannah, 19.
In 2000, I began working as a teacher at the Grammar School at Somersville in Somersville, CT. I continued my stint as a teacher for eight wonderful years, stepping away from my career in education in 2008. It wasn't long after that I rekindled my love for financial planning with Income Works, Common Wealth Financial in January of 2009. While at Income Works I developed, and implemented retirement income plans and portfolios for retirees and pre-retires, as Vice President and Financial Advisor. By 2014, I became a Financial Advisor at Northwestern Mutual, joining forces with Robert Roy and John Gilfoil. After sharing ideas, values, and leveraging each other's talents we established ourselves as RMG Wealth Management Group. 
As a dedicated Financial Advisor, I take the time to understand my client's unique desires and goals, at all stages of life. I am committed to the growth and expansion of professional and personal opportunities for my clients, with a focus on business, leadership and female empowerment. Together, my team and I will create a personalized financial plan to help you reach your goals, celebrate your accomplishments, and reach financial security.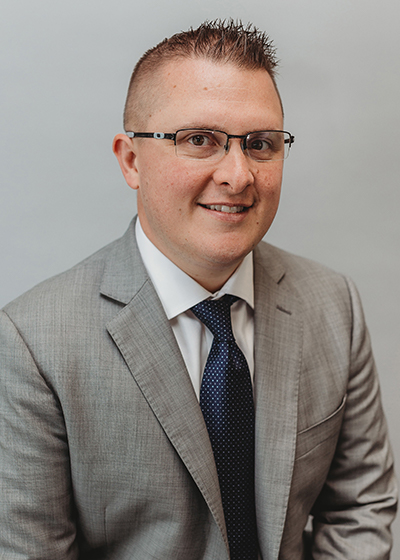 Wealth Management Advisor
I received my B.A. in finance and sports management from Sacred Heart University in 2007. While in college, I played Division I baseball as a non-scholarship walk-on. I enjoyed playing baseball, but above all, I value the relationships I was able to make with fellow athletes. My education in finance and my experience with people gave me a unique perspective and skill set that I later discovered was best suited for the financial planning industry.
I joined Northwestern Mutual as a summer intern during my junior year in college. A summer internship I thought would be temporary became permanent -and I loved it! By the time I graduated college, I had a small client base which I had used to build my professional career as a full-time Financial Representative. I went on to earn my Life, Accident & Health, LTC, DI, Annuity, Series 6, 63, 65, and 7 licenses, while fully developing my passion for wealth management. 
I have been an MDRT member since 2010, and qualified for Top of the Table (TOT) in 2015 and 2016. Additionally, I am a member of NAIFA, and have been involved with Network 91 as a founding member and treasurer since 2010.
In June of 2016, I opened a branch office in Wilbraham, MA, bringing along my three team members: April, Garrick, and Sarah. In the following year, my team welcomed two additional Financial Advisors, John Gilfoil and Sharon Marshall, along with their staff, Muriel and Andrea. In July 2017 we established ourselves as RMG Wealth Management Group. Our team growth is proof of our commitment to create and maintain positive relationships with one another in the office, and with each client we work with.
Together we help a broad mix of people align their financial actions with their goals and values.  Whether our clients are just starting out, well on their way to living their dream, or eagerly approaching retirement, my team and I help all types of people make sure they are financially prepared to achieve a lifetime of goals.